14.12.2019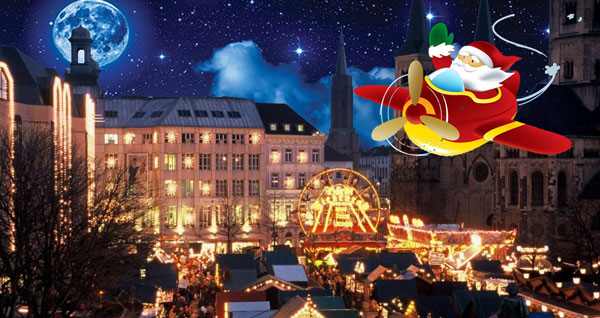 Dear Mooniac, This year our EMPOA Christmas party will take place on December 14th and 15th at the beautiful
Beethoven City of Bonn.
Here is the program:
December 14
11:30 - 14:00 (local): Landing in Bonn-Hangelar (EDKB)
12:00 - 14:00: Welcome reception in the Tower building with a small snack
14:15 - 15:00: Transfer by taxi to the Ameron Hotel Königshof in Bonn and Check - In
Our Hotel: Ameron Hotel Königshof, Adenauerallee 9, 53111 Bonn, Germany
Phone: +49 (0) 228 2601-0
Mail: This email address is being protected from spambots. You need JavaScript enabled to view it.
There is a contingent of single (€ 99) and double (€ 119) rooms under the keyword
"EMPOA" reserved. This pre-booking for us is valid until November 15th,
after that the rooms go back to the general sale.
For registration and questions please contact our Mooniac Reinhard Kammerer who
also organized this Christmas program (for more information see the attached program).
Contact details:
Reinhard Kammerer
Alta Via 9
53127 Bonn, Germany
Phone: +49 (0) 172 9710148
Mail: This email address is being protected from spambots. You need JavaScript enabled to view it.
You can find further information in this PDF-Download